Giving Beekeeping Guidance by cOmputatiOnal-assisted Decision making
B-GOOD invites participants to its closing conference in Slovenia this October
This press release was originally published by EurekAlert! and AlphaGalileo.
The project will introduce the results and technologies developed during the project, gathering the consortium members and external advisors one last time.
The EU Horizon 2020 project B-GOOD, aiming at improving honey bee health and beekeeping sustainability, invites participants to the project's closing conference in Bled, Slovenia this October. The upcoming scientific event will feature oral presentations, poster sessions, and information market stands to provide a comprehensive overview of the results and technologies developed during the project. The attendees will also be able to meet the consortium members of the project, ask questions and exchange ideas.
The event will take place on the 2nd of October 2023 immediately before the COLOSS meeting on the 3rd and 4th of October. It will be held at the Rikli Balance Hotel, with an option to join online for those unable to attend in person.
The closing conference has the following objectives:
Dissemination: Present B-GOOD achievements to the scientific and beekeeping community (representatives of different sectoral interests);
Discussion: Provide opportunities for dialogue between project partners and the scientific/beekeeping community to foster knowledge transfer and exploitation of B-GOOD results;
Celebration: Mark the successful completion of the project and the opportunity to celebrate.
The final event will be hybrid, with participation in person and online. If you wish to learn more about travel, accommodation and the meeting agenda (coming soon), please visit the B-GOOD website.
To anyone interested in joining the meeting, either in-person or online, please fill out the registration form.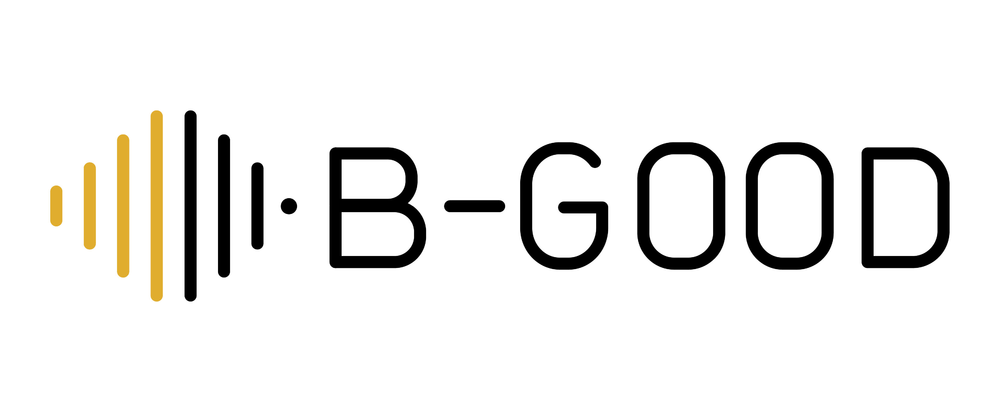 Photo: The B-GOOD project logo